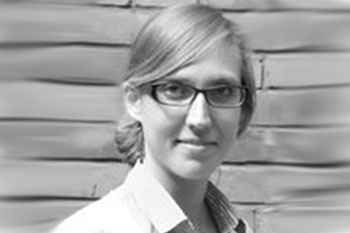 Lunch Lecture by Ms Wiebke Ringel on International Human Rights Law
On 2 June 2015, Wiebke Ringel, Research Fellow at the Max Planck Foundation for International Peace and the Rule of Law in Heidelberg, Germany, presented a lunch lecture on 'The concept of reasonable accommodation in the Convention on the Rights of Persons with Disabilities (CRPD) & the principle of non-discrimination in international human rights law: A disability-specific contextualization?'.
Based on her on-going PhD research, Ms Ringel raised the question of whether 'reasonable accommodation' as endorsed by the CRPD could be extended to other areas of discrimination under international human rights law. After providing some background on the CRPD and discrimination based on disability, the lecture explored the possible relevance of reasonable accommodations in the context of racial and gender-based discrimination. In particular, the lecture highlighted how the concept of reasonable accommodation could contribute to the protection of vulnerable groups and individuals, such as persons with albinism or transgender persons, and furthermore strengthen the anti-discrimination framework of international human rights law in relation to intersectional discriminations.