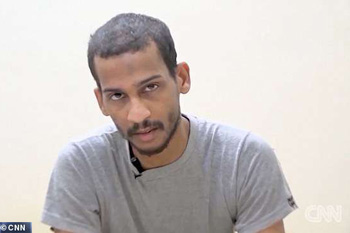 In the last few days of its sitting before the summer recess the UK Supreme Court heard arguments in the matter of Maha el Gizouli v. Secretary of State for the Home Department. This case was appealed from the High Court, where a judge had earlier ruled the Home Secretary had acted lawfully in passing communications intelligence gathered by the United Kingdom to prosecutors in the United States in order to facilitate their case against Mr El Shafee Elsheikh (known as "Jihadi George", one of the Islamic State terrorist cell called the "Beatles").
The appellant, Mrs Gizouli (Mr Elsheikh's mother), argued that in doing so the Home Secretary was departing from long-standing UK policy of not providing material assistance to prosecutions in countries that retain the death penalty without having first sought and received "diplomatic assurances" that capital punishment will not be sought.
Building upon his work as Special Rapporteur on extrajudicial executions (during which he wrote several reports on legal questions surrounding the death penalty) and his current work as a member of the UN Human Rights Committee (which in 2018 adopted a new General Comment on the right to life), ICLA's Director, Prof. Christof Heyns, collaborated with London-based lawyers to intervene in the case before the Supreme Court, arguing that international law obliges states that have abolished the death penalty not to expose a person in their jurisdiction to the real risk of its application, and that the provision of material assistance in a legal proceeding is an activity that impacts a person's right to life in a sufficiently direct and foreseeable manner as to trigger the state's jurisdiction. Drawing upon the Human Rights Committee's finding in the seminal Judge case, Heyns reminded the Court that an abolitionist state should not provide "the crucial link in the causal chain that would make possible the execution of the author", and contended that this principle extends beyond situations of extradition.
The full amicus brief, along with other submissions made by members of ICLA in significant court proceedings, can be found here.