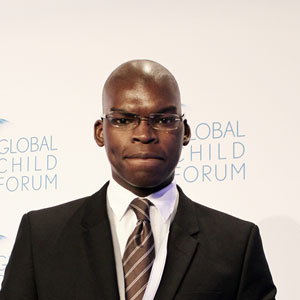 Khulisumuzi Kenneth Sithebe is a researcher affiliated with the SARChL Professorship in International Constitutional Law and an LLD candidate at the Institute for International and Comparative Law in Africa, University of Pretoria. His doctoral thesis is titled "The implications of the fair trial standards in Article 46A of the Malabo Protocol for prosecution and trial of international and transnational crimes in Africa" and is supervised by Professor Erika de Wet (University of Pretoria) together with Professor Herman van der Wilt (University of Amsterdam).
Khulisumuzi graduated with both an LLB and LLM (Human Rights) from the University of Pretoria. His LLM dissertation paid particular attention to the right to life, accountability and the International Criminal Court. He has presented research papers at conferences both domestically and internationally.
Khulisumuzi has served as Editor for the Pretoria Student Law Review, Editor-in-Chief for AfricLaw and also as a Research Associate at the South African Human Rights Commission. His main research interests include: international law; international criminal law; and human rights.