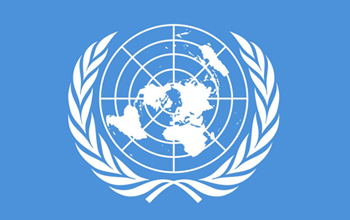 The Institute for International and Comparative Law in Africa, Faculty of Law, University of Pretoria, invites applications from individuals interested in pursuing a doctorate degree in law, specifically on the topic of the impact of the United Nations human rights treaties on the domestic level.
Topic
A relatively young human rights treaty system at the end of the last century has come of age, and expanded in many directions. There are now nine major human rights treaties and ten treaty bodies. Hundreds of State reports have been considered, and have resulted in concluding observations. Likewise, large numbers of individual communications were concluded. New General comments have been drafted. States have joined the system. Treaty bodies have developed new working methods. 
There has been a burgeoning literature focusing on the impact of the human rights system during the last few years (including a limited number of empirical studies).  Moreover, the treaty system as a whole is currently the subject of a major process of reform that might result in an overhaul of the way in which it functions. Questions are continuously being asked about the effectiveness of the human rights system as a whole, and whether it or any of its components need to be adjusted. In order to establish whether different parts of the broader system need to be changed, it is important to understand the impact of the treaty system.
This gives renewed relevance to the question as to what we really know about the actual impact of the UN treaties in the very communities they are aimed to affect.
Study Leaders
The study leaders will be Christof Heyns, Frans Viljoen and Willem Gravett:
Study Leaders' Involvement with the Topic
Heyns and Viljoen (with Gravett as study coordinator) have launched an independent academic study to be undertaken in collaboration with the Office of the High Commissioner for Human Rights (OHCHR) over the next two years (2018 and 2019), on the impact of the United Nations human rights treaty system in 20 selected states worldwide (http://www.icla.up.ac.za/news/261-university-of-pretoria-announces-mayor-new-study-with-united-nations-on-the-global-human-rights-system). An earlier study conducted on the same basis described the situation in these 20 states as it was on 1 July 1999 (http://www.brill.com/impact-united-nations-human-rights-treaties-domestic-level). The new study will cover the same states, 20 years later (as at 1 July 2019).
For general on-line information see:

For further information, please contact the coordinator of the study:
Dr Willem Gravett
Study Research Coordinator
Faculty of Law
University of Pretoria
This email address is being protected from spambots. You need JavaScript enabled to view it.