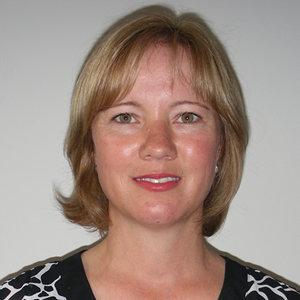 B.PROC (UP); LLB (UP); LLM (UNISA) LLM (UP) LLD (RAU)
Corlia Van Heerden is a professor in mercantile law and incumbent of the Barclays Africa Chair in Banking Law in Africa. She teaches banking law at the Master's programme in Banking Law that she established at the University of Pretoria. She also teaches competition law and regularly presents seminars on the National Credit Act 34 of 2005 and Consumer Protection Act 68 of 2008.
TEACHING 2018
During 2018 Professor Van Heerden will teaching at the LLM-module in Banking Regulation, the LLM-module in Banking Law Capita Selecta, the LLM-module in Competition Law and the undergrad elective course in Law of Banking and Financial Institutions.
Areas of interest - Banking regulation; credit law with special focus on enforcement and responsible lending; liability of banks for unauthorised payments; consumer law; competition law and law of civil procedure.
Publications
Accepted for publication
Van Heerden "Voluntary surrender: some observations on the importance of section 127 of the National Credit Act 34 of 2005" accepted for publication in volume 1 of THRHR 2018
Van Heerden and Steennot "Pre-agreement assessment as a responsible lending tool in South Africa the EU and Belgium: Part 1" accepted for publication in 2018 PELJ
Van Heerden and Steennot "Pre-agreement assessment as a responsible lending tool in South Africa, the EU and Belgium: Part 2" accepted for publication in 2018 PELJ
Published during the last five years
Chapters in Books
Chapter 11, 12, 14 and 19 in Scholtz et al Guide to the National Credit Act (Lexis Nexis 2008 et seq)(updated annually)
Chapter 3, 4, 5 in Naude & Eiselen (eds) Commentary on the Consumer Protection Act (Juta 2014 et seq) (updated annually)
Chapter 8 in Sharrock et al The law of Banking and Payment in South Africa (Juta 2016)
Chapter 6, 7, 12, 13, 14 in Theophilopoulos, Van Heerden and Boraine Fundamental Principles of Civil Procedure (LexisNexis)
Journal articles
Van Heerden "Perspectives on Section 85 of the National Credit Act 34 of 2005" 2013 De Jure (4) 968
Van Heerden and Roestoff "Over-indebtedness under the National Credit Act as a bona fide defence to summary judgment" (2014) 2 De Jure 276
Roestoff and Van Heerden "Nedbank Ltd v Swartbooi: Termination of Debt Review not the end of the road for over-indebted consumers" 2014 De Jure 140
Botha and Van Heerden "The Protected Disclosure Act 26 of 2000, the Companies Act 71 of 2008 and the Competition Act of 1998 with regard to whistleblower protection: is there a link?" 2014 TSAR 337
Van Heerden and Renke "Perspectives on Selected Aspects of the Registration of Credit Providers in terms of the National Credit Act 34 of 2005 Part 1" 2014 THRHR 614
Otto, Van Heerden and Barnard "Redress in terms of the National Credit Act and the Consumer Protection Act for Defective Goods sold and financed in terms of an Instalment Agreement" 2014 26 SA Merc Law Jnl 247
Van Heerden and Renke 'Perspectives on the South African responsible lending regime and the duty to conduct pre-agreement assessment as a responsible lending practice' 2015 International Insolvency Review online 67
Van Heerden and Boraine 'The impact of section 129(1)(a) of the National Credit Act 34 of 2005 on the prescription of credit agreement debt' 2015 THRHR 457
Van Heerden and Botha "Challenges to the South African Corporate Leniency Policy and Cartel Enforcement" 2015 TSAR 308
Van Heerden and Renke "Perspectives on Selected Aspects of the Registration of Credit Providers in terms of the National Credit Act 34 of 2005: Part 2" 2015 THRHR 80
Brink and Van Heerden 'The need for an international trade tribunal' 2016 SALJ 409
Van Heerden and O'Reilly ' Debt restructuring, partisan debt counsellors , costs and other important debt counselling issues: Firstrand Bank and Another v Barnard and Another 2015 JDR 1614 (GP) 2016 THRHR 632
Van Heerden and Beyers ' Dynamic Affordability Assessment in the context of the South African National Credit Act 34 of 2005' 2016 Journal of International Banking Law and Regulation 446
Brits, Coetzee and Van Heerden "The reinstatement of credit agreements in terms of the National Credit Act 34 of 2005: Quo Vadis?" 2017 THRHR 177
Van Niekerk and Van Heerden "Twin Peaks : the role of the South African central bank in promoting and maintaining financial stability" 2017 THRHR 636
Van Heerden "The Rescue of African Bank: a Step Forward in Banking Regulation in South Africa (2017) 32 Journal of International Banking Law and Regulation 350
Van Heerden and Van Niekerk "Twin Peaks in South Africa: a new role for the central bank" 2018 Law and Financial Markets Review 1
---
Doctoral students supervised
2016
---
2015
---
2013
---
2012
Stefan Renke
An evaluation of debt prevention measures in terms of the National Credit Act 34 of 2005
---
Students currently registered
Sarah Tennant
Strict product liability in South Africa in comparative perspective: An analysis of the concept of 'defect' and the statutory defences available to participants in the supply
Tendai Jangara
Privacy, the protection of personal information and trans-border cloud computing: An EU perspective and a South African regulatory and policy framework
Gerhardus Koen
The regulation of credit bureaus in South Africa
Morongoe Nkisi
A discussion of the practice of unsecured lending: The case of South Africa
Jacqueline Church
The role of public interest in merger regulation in South Africa in the light of the Competition Act 89 of 1989
Michel Koekemoer
Aspects of the South African law of security rights in movable property
Matsietso Matasane
Reinforcing financial stability in South African Banking sector through the Introduction of an explicit deposit insurance
Martha van Niekerk
The role of the central bank in promoting financial stability in South Africa
Collen Kgapane
To what extent has the responsibilities and duties of directors of companies transformed over time in ensuring that the interests of shareholders, employees and other stakeholders are protected?
Mamofana Lichaba
A comparative appraisal of the designation and the regulation of systemically important financial institutions
Henry Lugulu
A comparative appraisal of the Kenya Deposit Insurance Act, 2012
Priscilla Njako
An evaluation of merger analysis under the Kenyan Competition Act
Philip Bouwer
As assessment of South Africa's political approach to competition regulation
Ashley Nyaude
Curatorship as a measure to prevent bank failures in Zimbabwe
Yonela Diko
The Application of the Law of Set-off in the South African Banking Sector
Brian Kiautha
Aspects of Bank Resolution in Kenya
Sylvia Papadopoulos
An analysis of current and/or proposed South African protection measures for online consumers
---
[last updated: 29 May 2018]