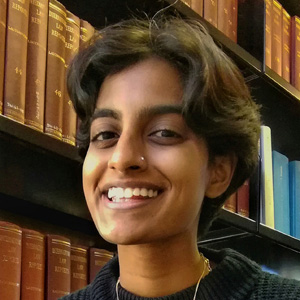 Sohela Surajpal is the coach of team representing the University of Pretoria in the 2020 Philip C. Jessup International Moot Court Competition. She is currently completing her final year of an LLB at the University of Pretoria.
Sohela was a part of the team that represented UP in the Jessup in 2018. Her team won the South African rounds and went on to rank fifth out of more than 600 universities at the White and Case International Rounds. They won the Alona E Evans award for the 8th best Memorials overall and the Richard E Baxter award for the Best Respondent Memorials. Sohêla was the top ranking speaker from UP at those rounds.
Sohela has also been a part of the UP Moot Society as the External Coordinator in 2018 and the Chairperson in 2019. During this time she has helped organise, judge and coach UP's First Year League, Internal League and organise the annual Lexis Nexis National Moot Court Competition.
She has also played an active role in debating, representing UP at numerous competitions including the Southern African National University Debating Championships and the Worlds University Debating Championships, coaching and organising schools debating tournaments and heading the Transformation and Equity portfolio of the UP Debating Union.