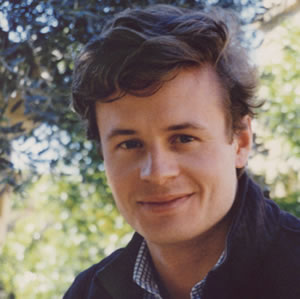 MA M.Phil. Ph.D. (Cantab)
Thomas Probert is the Head of Research of the new international collaboration "Freedom from Violence", initially housed at ICLA, which is an initiative to establish a research network that brings together researchers from across the African continent focussing on evidence-based and human-rights based approaches to the problem of violence.
He acted as a Research Consultant to the UN Special Rapporteur on extrajudicial, summary or arbitrary executions from 2013 – 2016, based from 2015-6 in the Office of the High Commissioner for Human Rights in Geneva. He still works closely with OHCHR, particularly in supporting its work under the Addis Ababa Roadmap, which guides collaboration with the African Commission on Human and Peoples' Rights.
He is also a Research Associate of the Centre of Governance and Human Rights at the University of Cambridge.
Areas of interest: Politics of human rights (in global and regional settings), accountability, the death penalty, trends in interpersonal violence, evidence-based policy-making with respect to violence, the history of human rights
Publications
Published during the last five years
Chapters in books
'The right to life and the progressive abolition of the death penalty' De Guzman, M et al (eds.) Arcs of Global Justice: Essays in Honour of William A. Schabas (OUP, 2017) (with Christof Heyns and Tess Borden)
'The role of the UN Human Rights Council Special Procedures in protecting the right to life in armed conflicts' in Dan Kuwali & Frans Viljoen (eds.) By all means necessary: Protecting civilians and preventing mass atrocities in Africa (PULP, 2017)
'Casting fresh light on the supreme right: The African Commission's General Comment 3 on the right to life' Dire Tladi et al. (eds) The Pursuit of a Brave New World in International Law: Essays in Honour of John Dugard (Brill, 2017) [with Christof Heyns]
'Special Procedures in the Digital Age' in A. Nolan, R. Freedman and T. Murphy, The United Nations Special Procedures System (Brill, 2017) [with Ella McPherson]
'The right to life and the progressive abolition of the death penalty' in Moving Away from the Death Penalty: Argument, Trends and Perspectives (New York: United Nations, 2015) [with Christof Heyns]
Policy Briefs/Research Reports
'Police attitudes and crowd management in Africa: Exploring the impact of soft-law instruments and training in Malawi' African Policing Civilian Oversight Forum / Danish Institute for Human Rights (August 2018)
'Vehicles for accountability or cloaks of impunity? How can national commissions of inquiry achieve accountability for violations of the right to life?' Institute for Justice & Reconciliation Policy Brief No.25 (May 2017)
Unlawful Killings in Africa (University of Cambridge: Centre of Governance and Human Rights, 2014) [editor]
Blogs/Journalism
'Implementation of the Guidelines for the Policing of Assemblies by Law Enforcement Officials in Africa: Practical challenges' Police and Human Rights in Africa Newsletter No.11 (April 2018)
'Securing the Right to Life: A cornerstone of the human rights system' EJILTalk (11 May 2016) [with Christof Heyns]
'The New African Commission General Comment on the Right to Life is an Important Step Forward' Just Security (17 December 2015)
'The power of information communication technologies for human rights' Human Rights Monitor (7 July 2015) [with Christof Heyns]
'Violence: An issue for public health' Vision (Autumn 2014) pp.15-18.
'How the death penalty is slowly weakening its grip on Africa' African Arguments (9 October 2014)
---
 Doctoral students co-supervised
Dumisani Gandhi (Zimbabwe) is proposing a thesis exploring the relationship between new technologies and more effective or accountable policing, with a critique of deterministic optimism projected from a northern evidence-base 


Anne Ireri (Kenya) is proposing an investigation into the Kenyan Police Service in terms of their capacity for forensic investigation 


Ben Christopher Nyabira (Kenya) is proposing an investigation into levels of violence in Kenya, sceptical of official data and proposing research into the institutional arrangements for the collection of such data at national level. 
[last updated 19 February 2019]