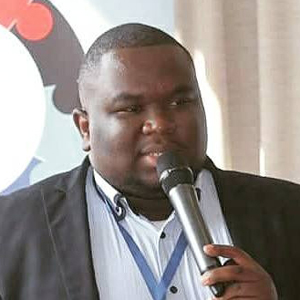 Nyambeni Davhana is a researcher for Professor Christof Heyns, Member of the UN Human Rights Committee. He is also the National Co-ordinator of the National Schools Moot Court Competition. He completed his LLB and at the University of Pretoria in 2015, and an LLM in Labour Law at the University of Pretoria in 2019, the focus area of his research being trade union liability in respect of unprotected strikes in South Africa.
Upon completion of his LLB, Nyambeni worked as an Academic Associate at the Department of Mercantile Law, where he lectured Business Law as well as Commercial Law for second year students. In addition to lecturing, he also tutored Labour Law for third year students, while providing research assistance. During his undergraduate years of study, he was actively involved in moot court competitions, having represented the University at the following moot court competitions; the annual Kovsies Moot Court Competition for first years in Bloemfontein (2012); African Regional Rounds of the Manfred Lachs International Space Law Moot Court Competition in Nigeria (2014), finishing in 2nd place. In 2015, Nyambeni coached the University's team that participated in the Philip C. Jessup International Moot Court Competition, winning the right to represent South Africa at the International rounds, held in Washington, DC. In 2016, he assisted in coaching the South African National Moot Court Team that won the International Moot Court Competition in The Hague, Netherlands. In addition to participating in moot court competitions, he was also a member of the University's Moot executive committee for two years and has served in multiple structures.
His main research interests include: Labour Law, International Law, International Labour Law and Commercial Law.
---
[last updated: 30 August 2019]