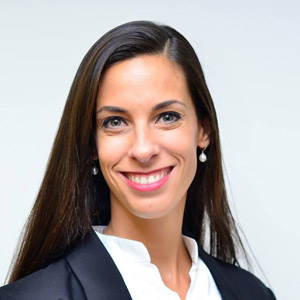 MJur (Oxford University)
MLaw (Lucerne University)
BLaw (Freiburg University)
Where did you grow up?
Lausanne, Switzerland
Current research topic:
Accountability for the financing of entities involved in the commission of crimes against humanity, war crimes and genocide: An evaluation of the rules of international law for the determination of liability for aiding and abetting in the commission of crimes punishable in the jurisprudence of international courts.
Academic supervisor:
Prof Dire Tladi
Position prior to the programme:
Jurist at Federal Department of Justice and Police, Federal Office of Justice

Publications
HEFTI Angela, AUSSERLADSCHEIDER JONAS Laura, From Hate Speech to Incitement to Genocide: The Role of the Media in the Rwandan Genocide, Boston University International Law Journal, Upcoming 2020
BILCHITZ David, AUSSERLADSCHEIDER JONAS Laura, Proportionality, Fundamental Rights and the Duties of Directors, Oxford Journal of Legal Studies, April 2016.
MORAWA Alexander, BÜRLI Nicole, COENEN Peter, AUSSERLADSCHEIDER JONAS Laura, Article 3 of the European Convention on Human Rights: A Practitioner's Handbook, 2nd ed., World Organisation Against Torture, 2014.